New Radio Ads and Mail Pieces - Veterans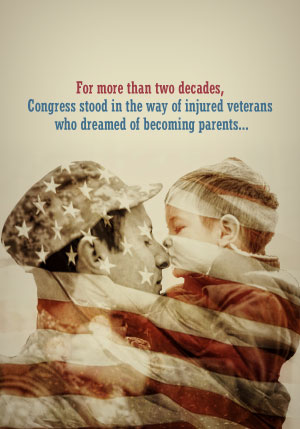 Rep. Larsen Radio Ad Highlights Commitment to Veterans
EVERETT, WA – Rep. Rick Larsen (WA-02) today released a new radio advertisement to air throughout Northwest Washington in recognition of his legislative accomplishments on behalf of U.S. veterans. Rep. Larsen is seeking re-election to represent Washington's 2nd congressional district.
The 60 second spot can be heard at: http://www.ricklarsen.org/2016/10/18/new-radio-ads-and-mail-pieces.
"The 2nd District is home to nearly 57,000 veterans. I am committed to ensuring that the women and men who have served our country in uniform get the resources and services they need," said Rep. Larsen. "I will keep working to hold the federal government accountable for the promises this country makes to our veterans."
For more than two decades, Congress stood in the way of veterans who dreamed of becoming parents. The Department of Veterans Affairs (VA) was banned from providing in vitro fertilization (IVF) – the most popular and successful assisted reproductive technology – to veterans with service related injuries that prevented them from becoming parents. Rep. Larsen and Senator Patty Murray have worked for years to change this, and at long last the VA spending bill for 2017 covers IVF and adoption reimbursement. The bill was signed into law by President Obama last month.
For details on Rep. Larsen's record fighting on behalf of our veterans, go to: http://www.ricklarsen.org/priorities/veterans.
Latest from the Campaign
In the News