About Rick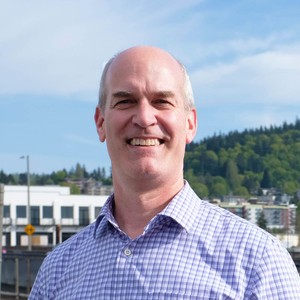 Rick Larsen's family has called northwest Washington home for over a century. His great-grandparents settled in the Deming area in 1878, and since then, Rick's family has shared the experiences and concerns of many in our area, whether they are longtime residents or newcomers.
Rick was born and raised in Arlington, attended public schools and worked his way through college at Pacific Lutheran University. The value of a dollar and the importance of hard work were lessons Rick learned early in life as the son of a power line worker and whose mom managed the books while raising eight kids. With that many siblings, working together was a necessity, finding common ground just a part of growing up.
Rick and his wife of 24 years, Tiia, have worked hard to instill those same values in their two college-aged sons, Robert and Per, the fifth generation of Larsen's to call Washington home. This summer, the Larsen/Karlen family will be cheering on Robert as he rows for the University of Washington, and Per will be completing a local internship while home from college.
These values of service and community are what continue to shape Rick's priorities in Congress. As he works across party lines to protect our middle class, local industries and natural environment, Rick will always be guided by the lessons he learned growing up here in the Pacific Northwest.
Latest from the Campaign
In the News