ICYMI: Rick's Veterans Town Halls
This month, Rick hosted six town halls focused on veterans.
These forums served both as an opportunity for veterans to hear updates on legislation benefiting them and their families as well as ask questions about the Department of Veterans Affairs, health care, job training, housing, and matters involving veterans and their families. For Rick, this isn't new: over the years, he has held more than 70 veterans forums, seeking direct input from local veterans to better serve their needs in Congress.
As Rick puts it: "Veterans know their communities better than anybody."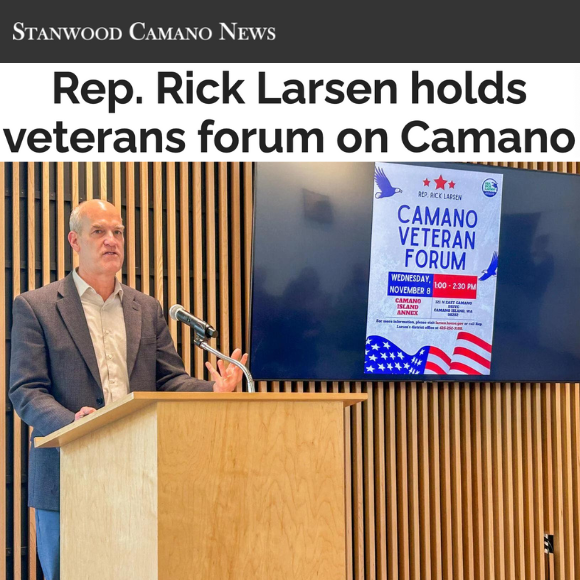 READ THE ARTICLE
Rick's updates this year included a discussion of the PACT Act, bipartisan legislation aimed at guaranteeing that veterans exposed to burn pits and toxic substances like Agent Orange and PFAS could access necessary care and benefits. Additionally, he shared information about the legislation he backed to provide wounded veterans with the opportunity to start families and facilitate transportation for veterans living in rural areas to attend medical appointments.
Rick served as a member of the Armed Services Committee for two decades and works to ensure that the over 620,000 veterans residing in Washington have unobstructed access to the resources they need and the services they have earned. We're proud to have Rick at the forefront of the discussion on supporting veterans and their families.
Team Rick
Posted on November 16, 2023.