We cannot lose a powerful voice for working families.
I have long counted on my friend and colleague U.S. Rep. Peter DeFazio, who represents the people of Oregon, to support me in the fight for working families.
As chair of the House Transportation and Infrastructure Committee, Pete has led the charge for a bill that would invest more than $1.5 trillion in America's transportation and infrastructure over the next five years, part of a plan to put people back to work, jumpstart the economy and make the transportation network smarter, safer and greener.
Pete is committed to protecting people with pre-existing conditions and standing up to the pharmaceutical industry to lower prescription drug prices. He has also piloted legislation that has saved thousands of jobs in the airline industry and passed bills with bipartisan support to make everyone safer on our roads and bridges.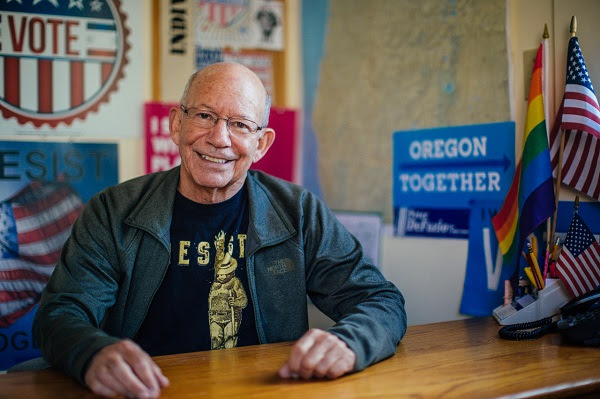 On the other hand, Pete's opponent has done nothing but repeat Donald Trump's talking points. Pete's opponent wants to repeal the Affordable Care Act. Pete's opponent wants to overturn Roe v. Wade. And Pete's opponent has even said that Trump's Supreme Court nominee is "perfect...the right person at the right time for the right job."
We have just 11 days to take back our country and restore democracy. Can you chip in $16 and help my friend Pete in the toughest fight of his career?
Let me be clear about something: the only reason Pete's opponent has a chance is because he has raised a massive amount of money with the help of Republican leadership. Trump, Ted Cruz, Devin Nunes and others have directed right-wing extremists around the country to donate to defeat Pete.
They would love to defeat someone as vital as Pete. We cannot lose such a powerful voice in Congress for working families. Help me help Pete and chip in to his campaign right now.
Onward, together.
Rick
Posted on October 23, 2020.