You're invited: Pre-Election Update
Join Rick Larsen on Wednesday, Oct. 28 at 6 p.m. for a virtual pre-election update as we count down to Election Day.
Rick will be giving an update on the state of play for the election and talking about how to get involved. Please RSVP to Todd at [email protected] or 425-610-8731 with any questions you'd like to ask Rick, and we'll send you a link to join in.
Chip in $5, or whatever you can, to help mobilize our final Get Out the Vote push. Together, we can elect Democrats and restore our democracy.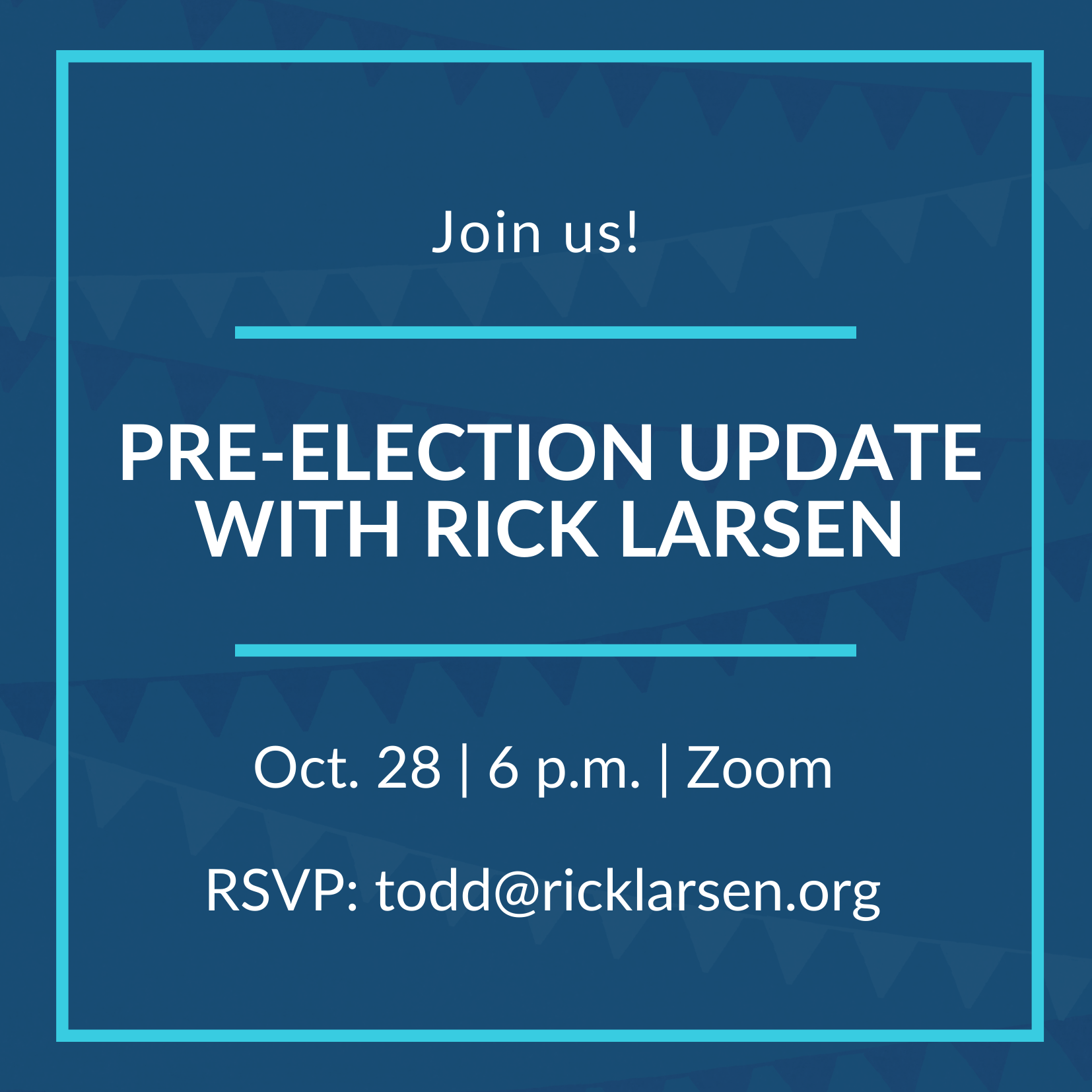 Team Larsen
Posted on October 23, 2020.