ICYMI: Everett Herald endorses Rick
It's Everett Mayor Cassie Franklin. In case you missed it, I'm reaching out to share some good news. The Everett Herald endorsed Rick Larsen for re-election.
Here's what the Herald said about Rick: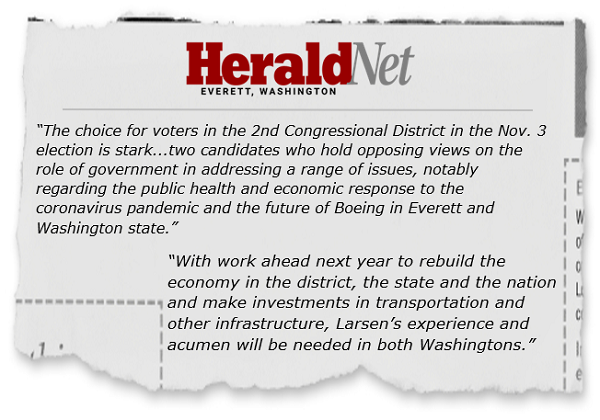 Just this week, we toured several Everett businesses to hear about how they are adapting during the pandemic.
This election is too important to sit out. A better future for all of us depends on electing Democrats up and down the ballot. Your vote is your voice.
I urge you to join me in supporting Rick for re-election. Will you chip in $25, or whatever you can, to help him take on the Trump Republican he is facing this fall?
The stakes of this election are high. Health care, reproductive freedom, climate, labor rights, the right to unionize, voting rights and LGBTQ+ rights hang in the balance.
We will win this fall by working together.
Cassie Franklin
Posted on October 3, 2020.