Have you RSVP'd for our convention watch party?
Pre-Convention Watch Party With Rep. Rick Larsen
And Special Guests: State Sens. Liz Lovelett and June Robinson; State Reps. Shelley Kloba, Debra Lekanoff, John Lovick, Lillian Ortiz-Self, Strom Peterson, Cindy Ryu, Mike Sells, and Emily Wicks; State Sen. candidate Helen Price Johnson; and State Rep. Candidate Alicia Rule.
Thursday, August 20 at 5 p.m.
Join Rick and local Democratic candidates for a virtual pre-convention watch party to kick off the final night of the Democratic Convention, where Joe Biden will officially accept the Democratic nomination. Donate $5, or whatever you can, and we'll send you a link to join in. Please RSVP to Todd at [email protected] or 425-610-8731.
Host: $20 | Co-Host: $10 | Supporter: $5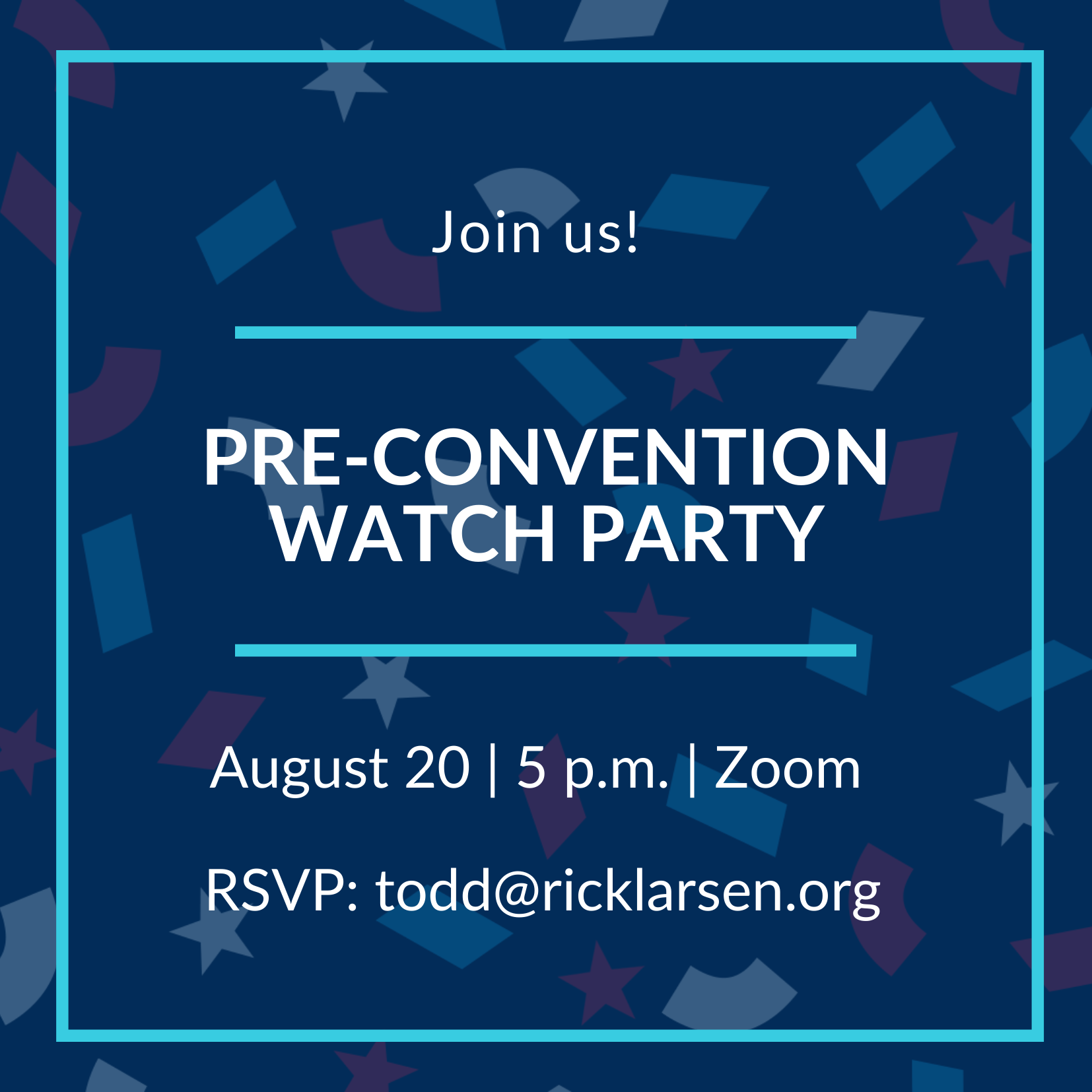 We hope to see you there! To contribute online, click here.
Team Larsen
Posted on August 18, 2020.