News from Maria Cantwell
Senator Maria Cantwell has joined Senator Patty Murray in endorsing our grassroots campaign. We at Team Larsen are proud to have their support.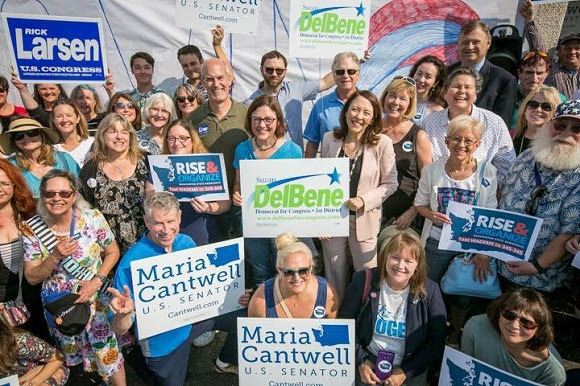 Rick and Maria have continued to partner together to support Washington state's workers and families, and protect our environment. They have worked together to:
Reduce congestion, support jobs and improve public transportation.
Advocate for COVID-19 relief to protect Washingtonians' health and economic well-being.
Protect Washington state's environment and public lands.
I hope you will join our two Democratic senators in supporting our campaign. Chip in $3 right now to help Team Larsen get out the vote ahead of the August 4 primary election.
Jack Wellman
Field Director
Posted on July 28, 2020.