Get out the vote this Friday!
Election Day is only a week away.
It's now or never to help get out the vote for Democrats up and down the ballot - to protect Social Security and Medicare, to make healthcare more affordable and accessible, and to invest in a better future for all Americans.
Join me, Congresswoman Suzan DelBene, Chair Tina Podlodowski and local Democratic candidates for a rally and canvass on Friday, November 2 in Bellingham and Everett. For canvassing, please wear comfortable walking shoes and dress for rainy weather. We will provide a training for all new canvassers.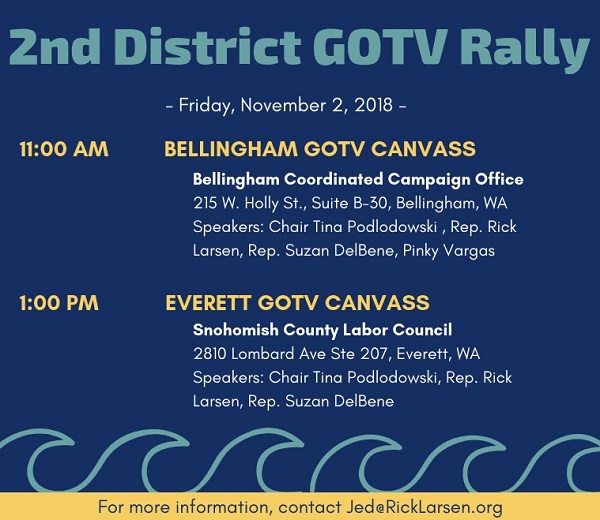 RSVP to the canvassing events by clicking the links below:
Want to assist with the effort, but cannot make it out to canvass? Chip in before our last end-of-month reporting deadline ahead of Election Day.
Help us do the work it takes to win.
Rick
Posted on October 30, 2018
.
Latest from the Campaign
In the News