Love Wins!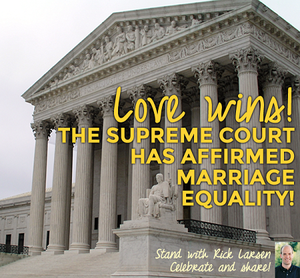 Today is a historic day for our country.
The Supreme Court ruled 5-4 to extend marriage equality to all 50 states!
I am a steadfast supporter of marriage equality and I am proud that Washington state was at the forefront of this movement.
Join me in applauding the Supreme Court's decision and share it with your friends.
Latest from the Campaign
In the News